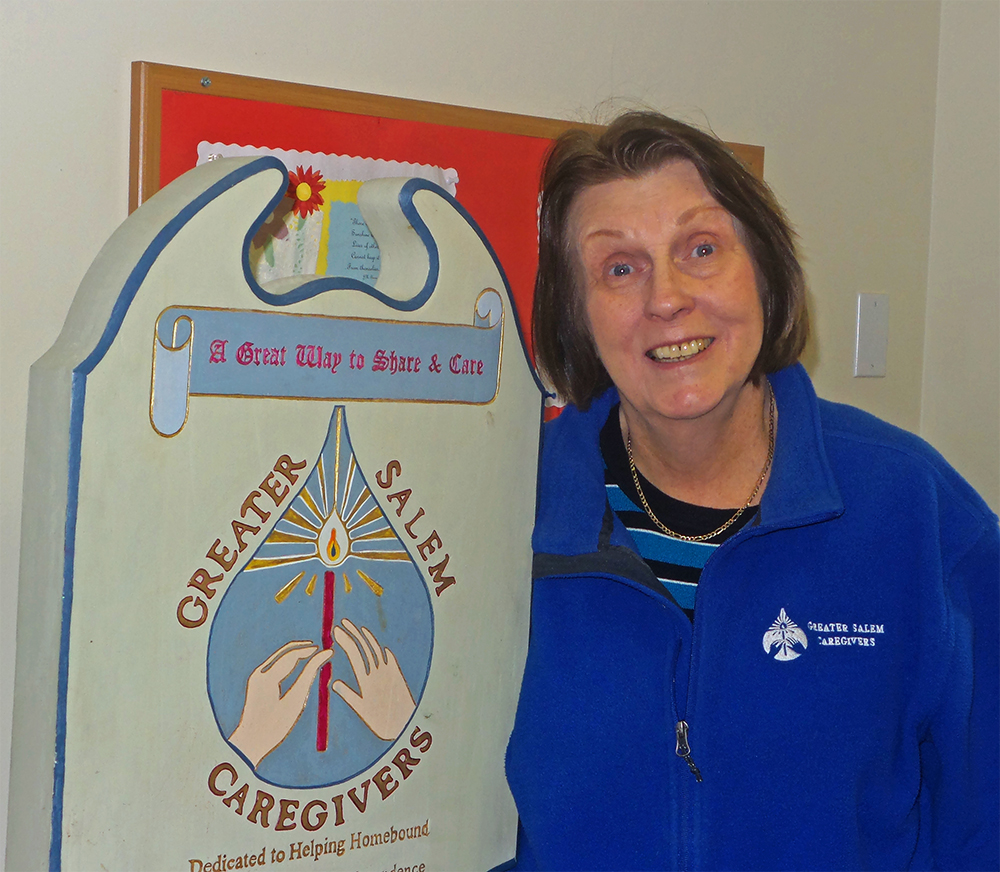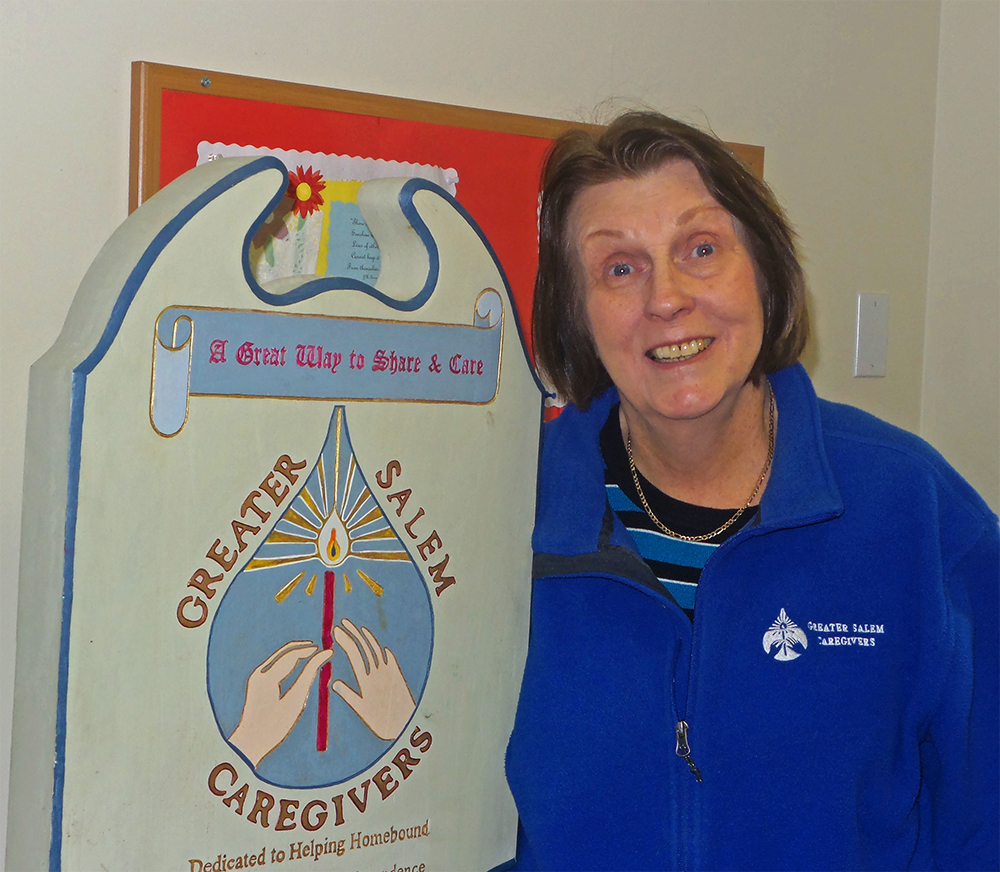 The Annual Volunteer Luncheon was held at the K of C Hall on April 26th. This event provided an opportunity to thank the Caregiver volunteers for all the services that they provided to the elderly and disabled in Salem and Pelham over the past year. It was noted that the volunteers performed over 2300 acts of kindness in 2017. This consisted of rides to medical appointments, shopping and visits. The rides went in all directions from Manchester to Boston. These rides could have been to routine doctor's visits or more serious and life sustaining appointments such as dialysis, chemo and radiation treatments. Many of the volunteers also provided home visits. The highlight of the festivities was the recognition of Doris Neibert, the Program Director at the Caregivers. Doris who has been with the Caregivers for 15 years is retiring at the end of June.
Doris was thanked for her invaluable service to the Caregivers,her patience and kindness that she extended to the clients and for the trust that they placed in her. She was also recognized for rapport she had with the volunteers and the community. It was also noted that Doris went above and beyond in reaching out to the elderly and helping them in many kindly ways.
The people in attendance gave her a standing ovation , thanking her for her service and wishing her a Happy Retirement!