Help us with an opportunity to receive some free advertising from the Boston Globe.
Are You Looking For A Ride?
---
The Greater Salem Caregivers is a non-profit organization which provides rides for people who can no longer drive. Do you or someone you know have appointments that you need to get to and you no longer have the ability to drive? We are here to help you. We have volunteers who will come to your place of residence and will pick you up and bring you to your appointment and wait for you until you are ready to go home. We also provide transportation if you have to run errands, go grocery shopping, etc. View Our Full List of Services →
Email us for more info: salemcaregivers@gmail.com
Become a Volunteer
Do you want to help? We are always looking for good people. Contact us today!
Call: (603) 898-2850
---
Email Us
Thank you Rockingham Racetrack!
---
For the past ten years, the Greater Salem Caregivers along with 35 other charities have benefited financially from the Texas Hold'em poker games which were held at the Rockingham Racetrack. We would not have been able to participate in these games if it were not for a group of volunteers who gave of their time and effort to help with the organizing. The Caregiver Board of Directors recognized the volunteers for the time they gave and the money they raised. Last week, we had a pizza party to thank them in a small way for the major contribution they made. The Track's closing is an end to a century of memories for the Town of Salem and the end of the financial sustenance it provided the Caregivers.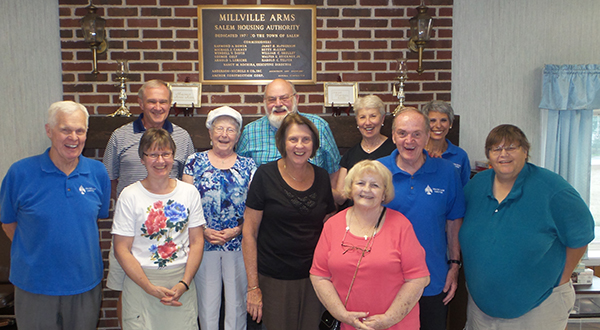 Sign-up for Our Newsletter
Our seasonal newsletters help keep our friends and clients informed of what the Salem Caregivers has been up to and what new events are on the horizon. So please fill out the form with your name and email address so we can add to our email list.